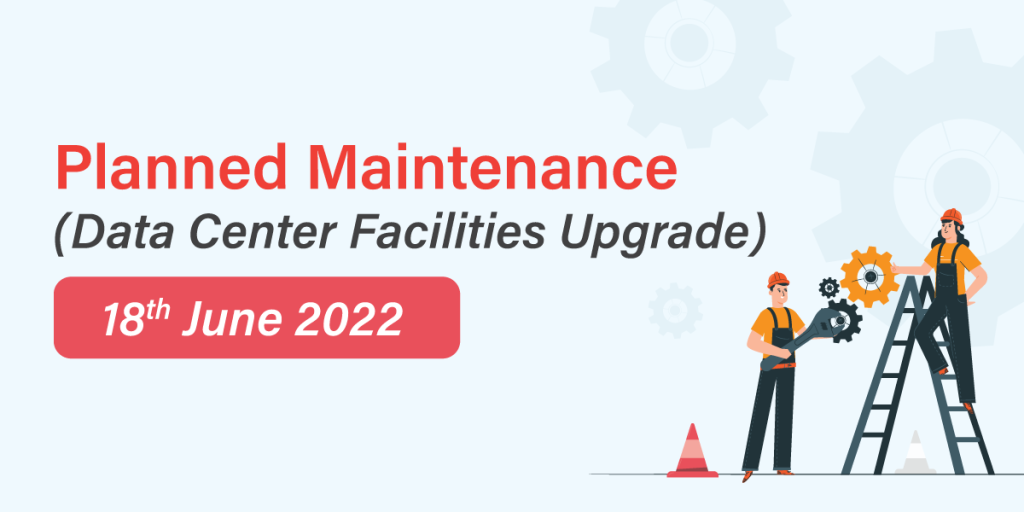 Please be informed that our data center provider will be carrying out scheduled maintenance. As such the operations of our servers will be affected. If you are using our email, website, and cloud backup hosting services, there will be a service interruption schedule below:
Objective:
BRF CUSTOMER MIGRATION TO NEW INFRA
Scope:
Data Center Internet (DCI) link to Datacenter New Infra
Location:
BRF, Kuala Lumpur
Planned Event Date/Time:
Date: 18th June 2022
Time: 00:05 MYT – 06:00 MYT
Window Duration (Event): 6 hours
Please rest assured that we will do everything possible to minimize downtime to our customers' connections.
As such, we apologize in advance for any and all inconvenience caused.
If you have any concerns/need further information regarding the maintenance window; or experience service interruptions outside the maintenance period, please contact our Support Team via email at support@internetnow.com.my or call +603-8075 2050.
We thank you for your support while we do our best to serve you better.
Stay safe and have a great day ahead.