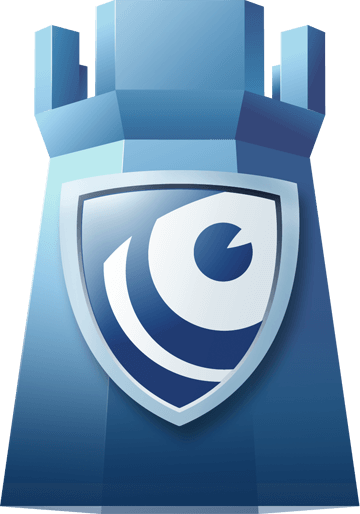 What is Falcongaze Secure Tower?
---
---
SecureTower is the software created especially for solving information security issues and control of work processes.
SecureTower multifunctional tools allow to control data flows of a company and prevent theft of confidential data and accidental data leaks. It is possible due to monitoring the maximum possible number of channels of business communication. It is worth noting that SecureTowercan operate in passive and active protection modes, if necessary, blocking the sending and placing messages that contain critical information into quarantine.
Not only is capable integrated approach in SecureTower of data leak prevention but also helps to improve the working process. The means of employee activities control will help you to improve staff performance, simplify target setting and assist to HR managers.
The SecureTower system comprises the functionality of employee monitoring software, which includes capturing of network traffic, performance tracking, working time control, correspondence interception, including e-mail and instant messengers.
SecureTower generates graphical statistical reports based on the intercepted data where detailed information is represented on what applications have been used by employees during working day, what documents have been sent (and it is possible to instantly open and view a particular document), how many web sites have been visited and how much time has been spent there. In addition, SecureTower automatically takes desktop screenshots at a predetermined interval of time, allowing you to objectively evaluate all processes in the company.
SecureTower is a software solution that allows to investigate incidents in retrospective and prevent them in advance.
Controlled Data
---
e-mail messages sent via POP3, SMTP, IMAP and MAPI protocols (MS Outlook, Thunderbird, The Bat!), MS Exchange Server, IBM Lotus Notes/Domino, Kerio Connect, Sendmail, hMailServer and other mail servers.
web traffic including e-mail messages of external mail clients (such as gmail.com, yahoo.com, hotmail.com, etc.), forum messages and posts, traffic in social networks and other web services.
e-mail messages sent and received via cloud service Microsoft Office 365.
conversations in instant messengers using OSCAR (ICQ/AIM), XMPP (Jabber) (Miranda, Google Talk, QIP Infium, PSI), YIM (Yahoo! Messenger), SIP, as well as text and voice messages in Skype, Viber, MS Lync.
files transferred via FTP, FTPS, HTTP, and HTTPS protocols, in instant messengers, as well as mail attachments.
HTTP and HTTPS traffic sent via ICAP protocol from corporate proxy server.
MS SQL Server, Oracle, PostgreSQL, SQLite, and MySQL database contents.
SSL traffic transmitted over encrypted protocols (including HTTPS, FTPS, with encrypted SSL for POP3, SMTP, and messengers, etc.).
data transferred to external devices (USB storage devices, WiFi-and GPRS modems, external hard drives, etc.).
information sent to network drives of computers and terminal servers.
documents printed out.
the registration of keystrokes on the keyboard (keylogger).
IP telephony (text and voice messages on the protocol SIP)
textual and numerical information that is copied to clipboard.
remote recording from microphones, built-in or connected to workstations.
control of information in images.
FalconGaze Secure Tower Features
---
Information flows control
Mail control
Archives and password protected documents control
Documents print control
Scalability
System centralized installation, customization and management
User identification
Traffic filtering
Security rules creation
Digital fingerprints
Protection of personal data in databases
Regular expressions search
Differentiation of access rights
Immediate notifications delivery
Detailed reports
Graph analyzer of employees' connections
Screenshots
Desktop activity
Formats recognition