Thank you for attending our 2022 Raya Open House at Kuala Lumpur Golf and Country Club (KLGCC) on 17th May 2022. We would like to take this opportunity to thank our customers and resellers for their continuous support throughout the COVID19 pandemic.
The theme of this year's event revolved around the big shift to Managed Cybersecurity Services.
Cybersecurity threats are at an all-time high (and are increasing daily) – in size, complexity, and pose greater risks than before. The attacks are extremely difficult to detect, isolate and remediate. Businesses are slowly coming to realise that their IT teams are not skilled to deal with these attacks -consequently, looking for Managed Cybersecurity Service Providers – that bridge the skills gap while securing their day-to-day operations.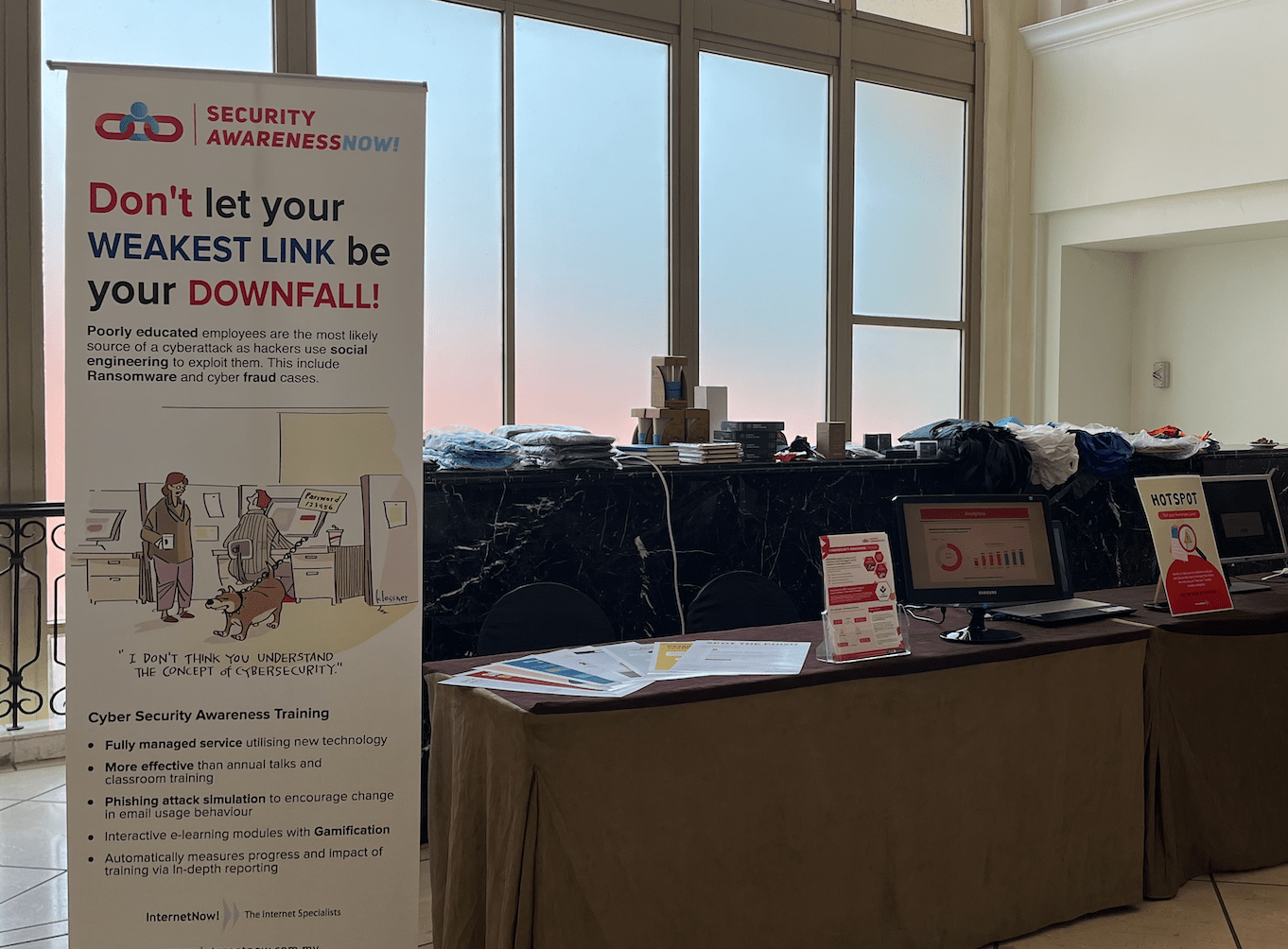 InternetNow has been preparing for these shift since 2018 by investing and growing our team of skilled engineers to cater to these services. We have successfully deployed these solutions for our customers.

Security AwarenessNow!: A fully-managed cybersecurity training service that is designed to prepare your employees against today's sophisticated cyber-attacks.

Learn More: https://securityawareness.com.my/
iNSIGHTNOW!: Managed Security
Monitoring.Threat Hunting.Response

A 24×7 service delivered by our team of highly skilled engineers as a fully-managed service. We carry solutions for:
• SMEs' – Managed Endpoint Security (MES)
• Enterprises – Extended Detection and Response (XDR)

Threat Notification Isn't the Solution – It's a Starting Point
Learn More: https://www2.internetnow.com.my/insightnow-managed-security-services/