PLANNED MAINTENANCE: Urgent Maintenance at NTT MSC Cyberjaya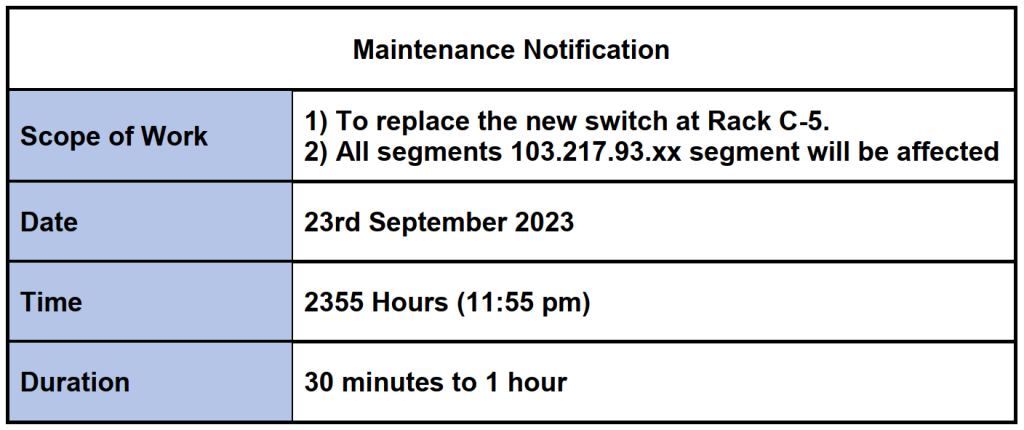 Dear Valued Customers,
Thank you for your continued support of our service.
In order to serve you better in our future services, please be advised of the Urgent Maintenance at NTT MSC Cyberjaya by our Data Center team.
We apologize in advance for all inconvenience caused. Please do not hesitate to contact us if you have any questions or concerns about this planned maintenance activity.
If you experience service disruption after the maintenance period, please contact us via email at suppport@internetnow.com.my or call us at +603-8075 2050.
Your co-operation is highly appreciated.
Stay safe and take care.