January 1st, 2021 – The webmail for MailNow 5 failed to work and showed an error message "Internal Server Error".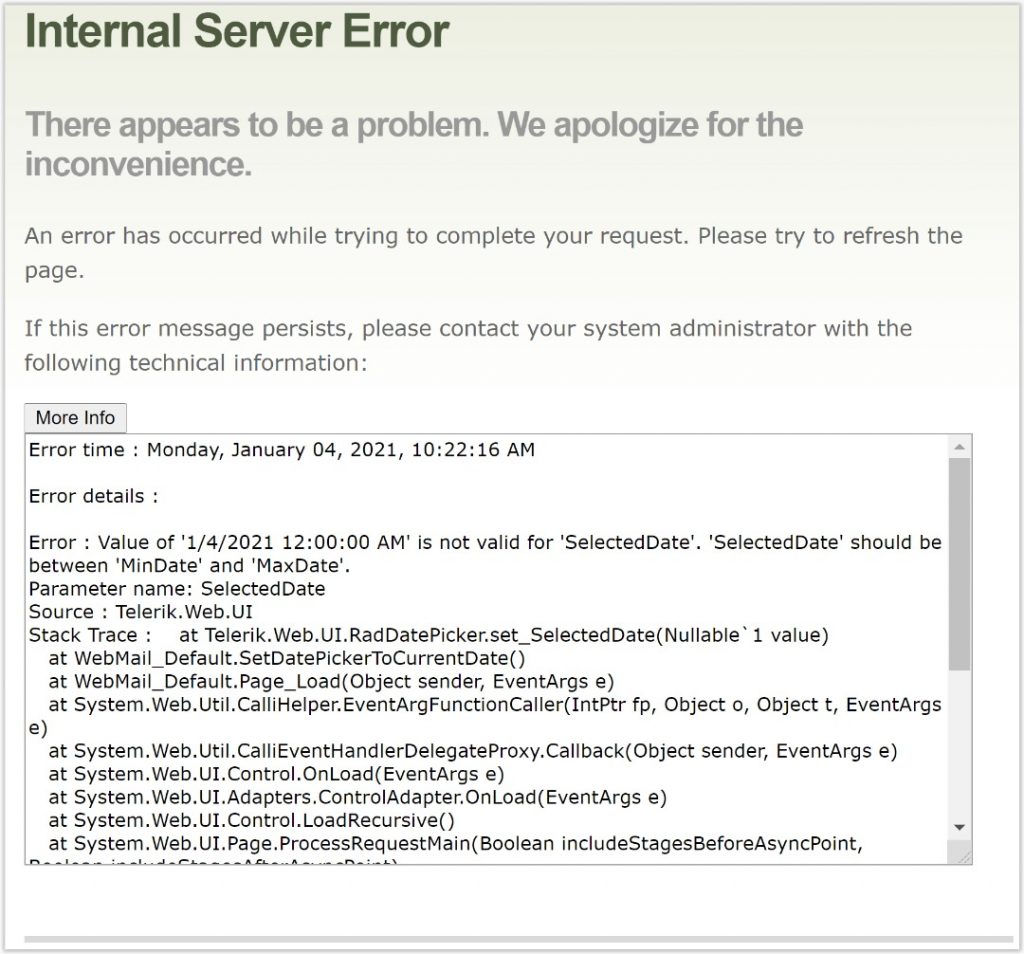 Our technical team has looked into the matter and released a temporary fix to solve this problem
But because MailNow 5 has reached End-Of-Life, it is best for all our customers to upgrade their Mail Server to MailNow 6. This is because, with the End-Of-Life protocol, we will NO longer be providing the following as of January 1st, 2021:
Technical support for any issues;
Software updates; &
Security updates or fixes
While you could continue to use MailNow! 5 for your daily communication without continued software and security updates, it will be at greater risk from cyber criminals and malware.
Why MailNow 6?
A simple upgrade can keep you protected and efficient! By modernizing and transforming to the current version of MailNow! 6, you not only get better security, but you also get top-of-the-line performance and innovation.
Security-Related Features
Brute-force prevention
DMARC checking (DKIM & SPF)
Two-Factor Authentication
Role-Based Access
New Anti-Spam Engine
Performance Related Features
New Storage Engine
New Calendar Engine
Spool Viewer
New Search Logs
Productivity Related Features
Extensive reporting
Free/Busy Protocol for calendar
Global Address book sharing
Improved Calendaring System
Improved Webmail