Date
11th of June 2015, Thursday
Duration
10:00 AM – 4:00 PM
Venue
InternetNow (2F-18, IOI Business Park, Puchong)
Why You Should Attend
This hands-on workshop provides an in-depth technical information and understanding of the Sophos UTM modules in the new version 9.3. Learn about the components and the UTM Manager; focusing particularly on policies, system configuration and operational management, along with basic troubleshooting.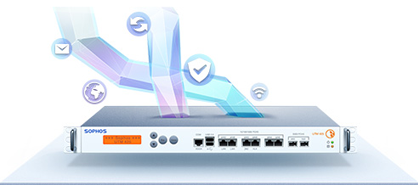 Sophos Unified Threat Management
Sophos UTM integrates complete security software within a single appliance. This allows you to choose only the protection you need when you need it and deploy it on the platform that best fits your business: software, hardware or virtual appliance. Each platform offers an identical feature set, whether you protect 10 or 5,000 users. Our easy web-based management console enables easy, consolidated management of all your IT security.
Course content:
UTM architecture overview, configuration and installation wizards
The WebAdmin interface, dashboards, functions and shortcuts
Setting up a basic system configuration, dealing with licenses, system settings, Up2Date service, NTP configuration backup, notification and logging
Configure the network settings such as ports, DNS, DHCP and static routing. In addition, definition of network objects, services and scheduled events
Network security using Network Address Translation (NAT) and packet filtering
Locking content to users, monitoring of URLs and blocking of suspicious Internet traffic and providing audit functions
Protecting businesses against spam and malicious code using the functions of e-mail security
Configuration and rollout of an IPSec-based site-to-site VPN and remote access via SSL, PPTP or IPSec-based VPN
Efficient systems management with support tools, SNMP, remote syslog, reports, and Central Management (UTM Sophos CC)
Sophos UTM Engineer Certification™ subject to separate online assessment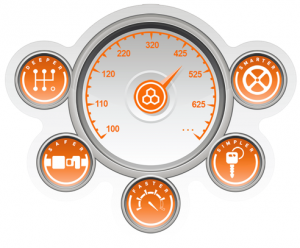 Upon successful completion of this course you will be able to:
Describe all significant features of all of the UTM modules
Prepare recommendations around deployment and best practice within a low complex environment
Set up a basic system configuration
Create and apply policies across the UTM suite
Centrally manage and monitor UTM devices via the Sophos UTM Manager
Resolve issues of low to medium complexity
Identify how to best capture information on complex problems, communicate effectively for resolution and manage the resolution path
Space is limited to just 10 people. So book your place with your account manager today or Whatsapp to 016 2622321.