A FREE VPN service provided by InternetNow! to ensure Malaysians can work securely from home during CoVid-19 movement control order.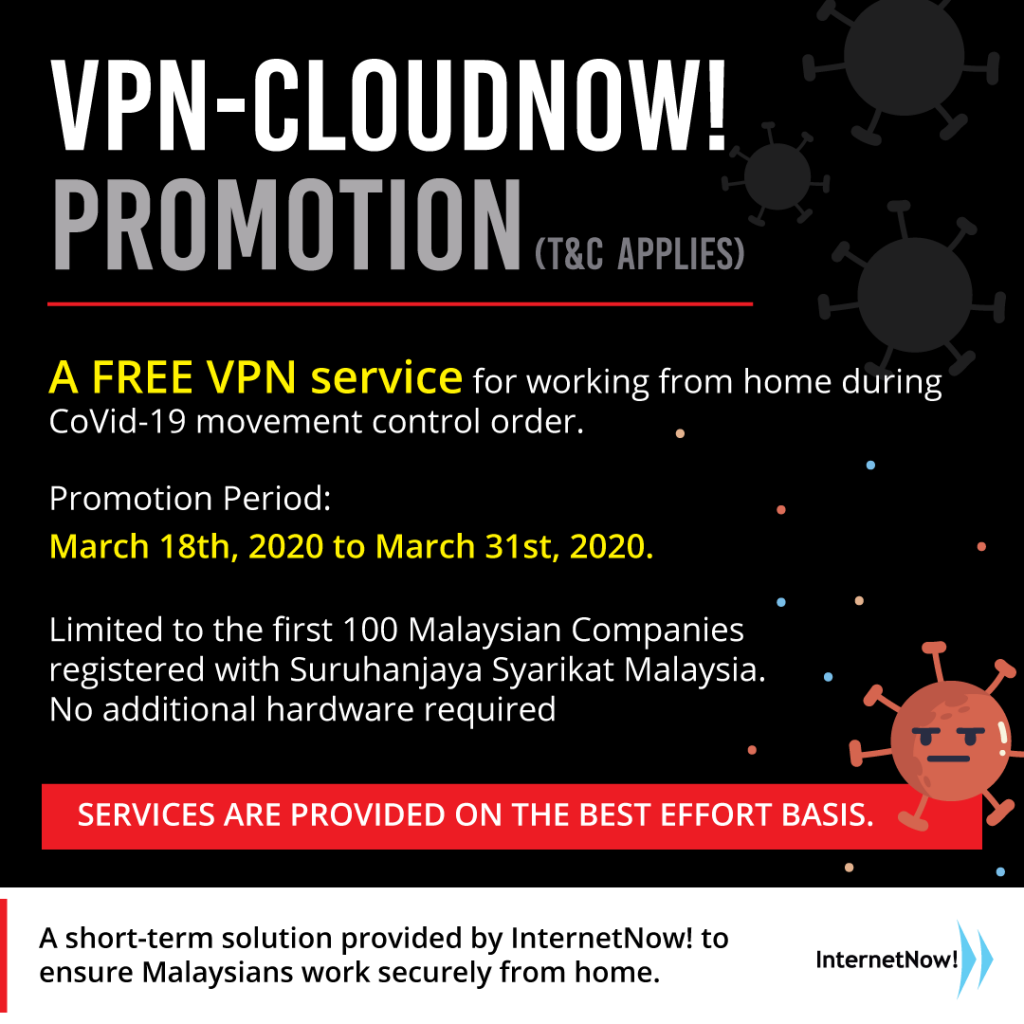 TERMS & CONDITIONS
This promotion is applicable from March 18th, 2020 to March 31st, 2020.
Limited to 3 Users & 2 Servers (per company)
Limited to the first 100 Malaysian Companies registered with Suruhanjaya Syarikat Malaysia
Self-Configuration is FOC
#Note: Installation by InternetNow is chargeable at RM 50.00 (per laptop and per server respectively)
Register your interest in the link below, so that our team is able to contact you.
https://docs.google.com/forms/d/e/1FAIpQLScp9JWY6zD81woYWrQL1NCJfi92iPM3-UXzjl2WDxFQxtSTpA/viewform?usp=sf_link