May 1st, 2020 – The Malaysian government released 9 Standard Operating Procedures for various businesses to implement during the Conditional Movement Control Order (CMCO) period, one of which is recording details of employees and visitors after screening their body temperature at the entrance of premises, daily. With vaccination for COVID-19 expected to be ready in a year's time, cohabiting with the virus is the new norm. In light of this, a collective effort is needed to prevent an outbreak in commercial and public spaces. Organizations can play a big part by taking active measures and installing thermal screening cameras in their respective environments.
---
For Commercial/Private Spaces
ThermalNow!: Contactless Thermal Screening and Registration System
With ThermalNow! deployed, organizations can automatically record and store the temperature of their employees/visitors on a daily basis – including to assist with payroll if required. Suitable for Factories, Office Buildings and etc. Learn More…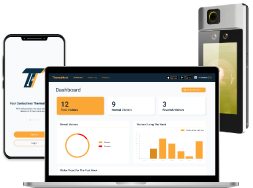 Thermal Screening with Enforcement through Alerts (for fever detection and face mask-wearing)
Reporting (automatic compliance to requirements set by MITI and analysis of data collected)
Time Attendance (contactless with facial recognition and integrable with payroll system)
Powered with HIKVISION Hardware for measurement precision.
---
For Public Spaces
Dali Camera: Mass Thermal Screening of Human Traffic
Screens large number of human traffic quickly without the need to register individuals, to arrest an outbreak in public spaces. Suitable for Malls, Convention Halls and etc. Learn More…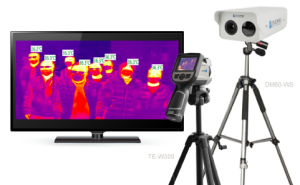 Contactless Thermal Screening with Alerts – Fever Detection
Reporting – Compliance & Photo Evidence
Wide Range – Able to cover a high volume of human traffic
Fast & Precise – Rapid Scanning (≤0.5s); & Highly Accurate (≤±0.3°C)
Established Brand – Good track record in the market with 20 years of experience.