Step 1
Visit the Post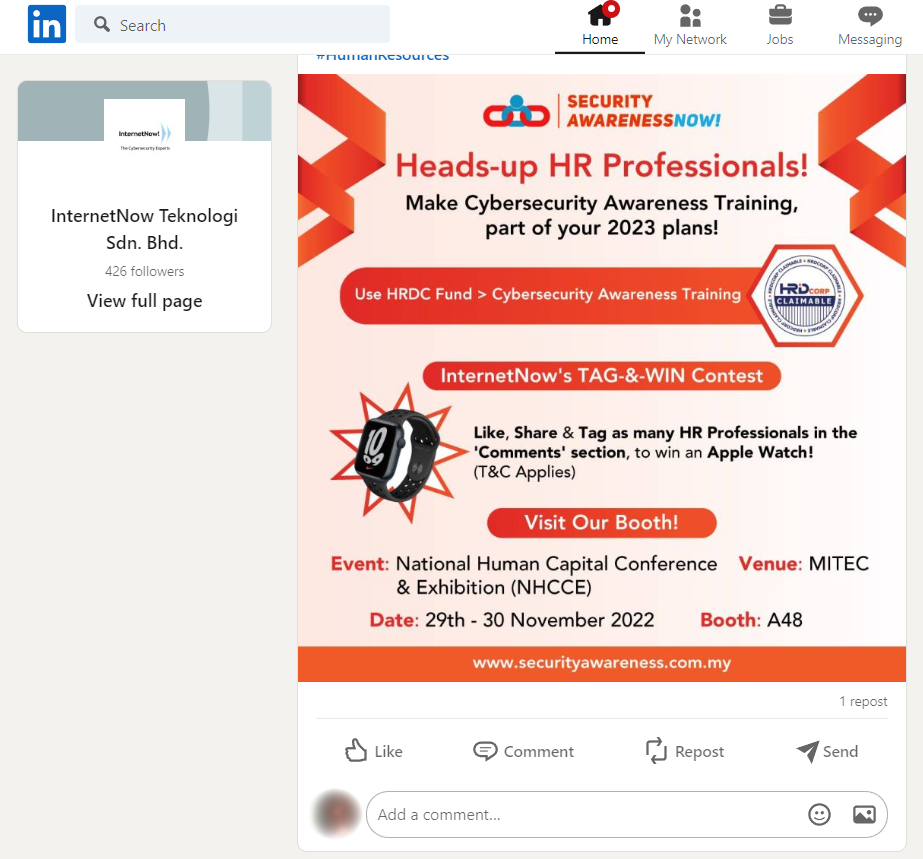 Step 2
Tag as many HR Professionals in the 'Comments' section.

Step 3
Like, Share & Send the Post to HR Professionals.

Come visit our Booth!
at the National Human Capital Conference & Exhibition (NHCCE) on the 29th and 30th of November 2022, to learn more about this training.
More info: www.hrdcorp.gov.my/nhcce/

Why?
EMPLOYEE's negligence and/or lack of awareness remains the biggest security weakness in most organisations!
What is Security AwarenessNow?
It is a fully-managed cybersecurity training service that is designed to prepare your employees for today's sophisticated cyberattacks via e-learning.
Benefits?
• Managed & Customized Training: Improving Awareness
• Measurable Outcome
• HRDC Claimable
Tap into this source of budget for effective and measurable results.
We have successfully delivered this service by customizing the training to address our client's requirements.