January 16th, 2020 – InternetNow invited their Resellers and Customers to join their Fellow Principals to a night of celebration to thank and recognize their efforts in helping them achieve this milestone. Among the principals that joined them were Sophos, Hornetsecurity, Kaspersky and Stellar Cyber. InternetNow, would like to take this opportunity to express their sincere appreciation to their Principals all of whom have helped make this event become a reality.
This year InternetNow, decided to mix things up during their High Tea session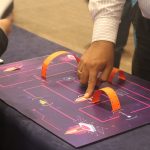 whereby product functions were demonstrated instantly providing both their resellers and customers with an insight into how these different products function. Not to forget, there were also games to keep their resellers and customers engaged with the purpose to educate them on the different product offerings on InternetNow and its functions.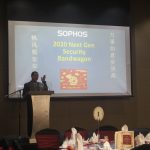 Mr. Wong Joon Hoong, Sophos Country Sales Manager warmed up the crowd by discussing how next-generation Sophos security (like Synchronised Security) can help SME's march towards 2020 with confidence. As Mr. Josh Chua, Sales Manager of InternetNow tied up the session by providing a timely update on how InternetNow is constantly improving their solutions to meet future cybersecurity challenges while addressing the shift towards Managed Security Services – as cybercriminals are using artificial intelligence to deliver their malware (payload).
With the spirit of Chinese New Year in mind, Mr. Ilyas Sapiyan, Managing Director of InternetNow initiated the event with his motivating speech and spurring the crowd to emulate the characteristics of the 'Rat' – to be adaptable and persevere during this economic slowdown.
The event was kept merry and engaging via soft music playing in the background, WhatsApp Lucky Draws between meals servings and not to forget awards to reward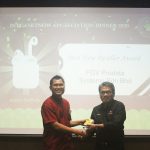 top-performing resellers.
Congratulations to the winners who brought home a variety of gifts.
For more information about our solutions and exciting product offering, please write into enquiry@internetnow.com.my