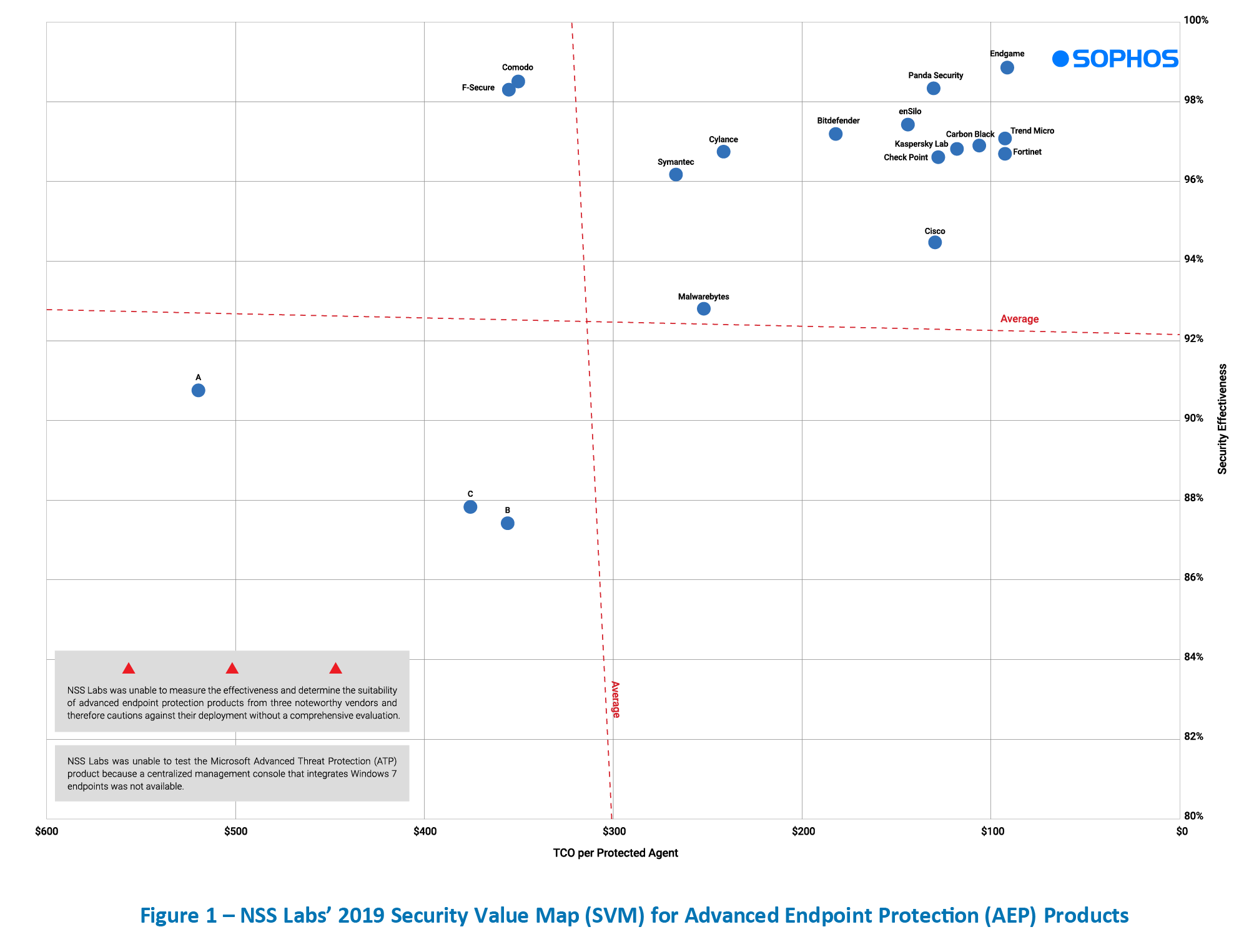 In a benchmark report published by NSS Labs today, Sophos next-gen endpoint solution Intercept X is recognized as having the highest security effectiveness and the most efficient TCO (total cost of ownership) of the 19 endpoint security products tested.
In this endpoint protection test by NSS Labs, Intercept X outperformed all other its competitors (Symantec, Kaspersky and others), supporting what numerous independent reviews have confirmed since the product was first launched.
For a software that provides the highest Security Effectiveness at 99.1%, it is priced the cheapest at USD 64 TCO per Protected Agent.
See the Full Report, here.
Read More, here.