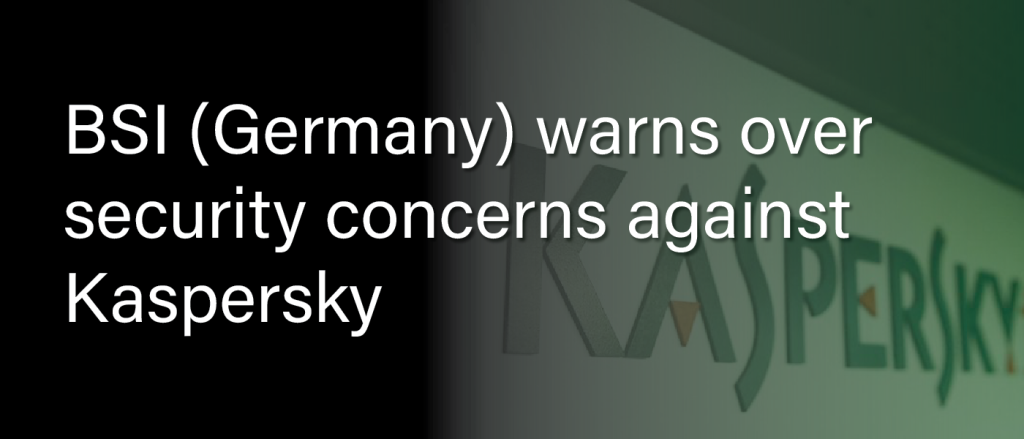 Germany's Federal Office for Information Security (BSI) has warned businesses against using Kaspersky virus protection products over concerns that the Russian government may force and/or coerce Kaspersky to attack, target, and/or spy on systems against its will. The BSI did not raise any concrete allegations but recommended replacing them with alternatives. Read More…
The Russian vendor (Kaspersky) responded in an official statement suggesting the BSI's actions have been made on political rather than technological grounds. Read More…
At InternetNow!, we are constantly monitoring this development and will update our partners and customers, accordingly.
To ease your concerns on this, you can opt to subscribe to our Managed Security Services: iNSIGHTNOW. A 24×7 protection delivered by an expert team as a fully-managed service for SMEs and Enterprises.
Why iNSIGHTNOW!
Prevent Targeted Attacks: To discover if cybercriminals are already inside your network (also known as Advanced Persistent Threat – APT), where they remain stealthy undetected for an extended period.
Access to the Best Tools: SMEs' – Sophos Intercept X Advanced with EDR; Enterprises – Stellar Cyber Starlight
Managed Protection: Highly-trained team monitoring your network/servers/PCs 24x7x365
Cost-Saving: SMEs' – Monthly subscription which reduces your OPEX – customize the no. PC's monitored; Enterprise – Recruiting a team to monitor and respond 24×7 would cost many times more!
Threat Notification Isn't the Solution – It's a Starting Point
At the same time, we also carry Sophos's standalone Next-Gen Protection: Intercept X. It was named a Leader in 2021's Gartner Magic Quadrant for the 12th time in a row. Read More…
For more details and pricing on both of these products, please feel free to approach:
your preferred InternetNow! sales consultants;
drop us an email at enquiry@internetnow.com.my
drop us a WhatsApp at (+60)16-262 0853