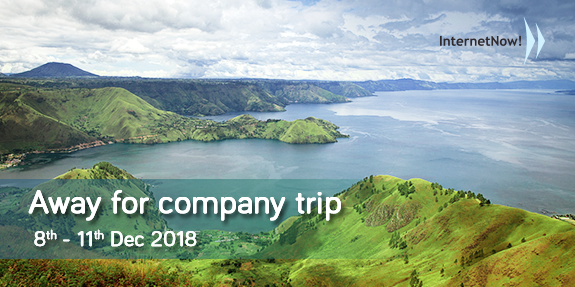 Dear Valued Customers & Resellers,
Please note that most of our staff will be away on a Company Trip from 8th December 2018, Saturday to 11th December 2018, Tuesday and will resume full operations on Wednesday, 12th of December. As such, during this period of time we will have limited hands onboard.
If you have an emergency and fail to get our office, you may reach us at:
Mr. Ilyas: +6016-262 2321;
Mr. Yew Wee: +6016-262 6939
Your understanding and patience is greatly appreciated. We thank you for your continuous support.
Yours sincerely,
The Management of InternetNow Teknologi Sdn Bhd