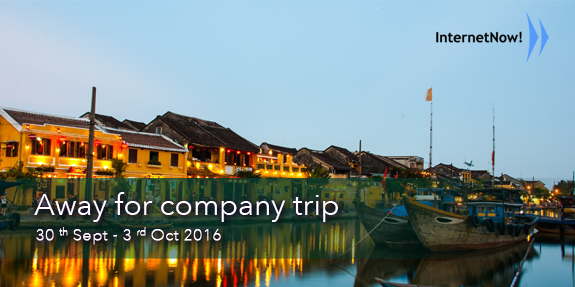 Dear valued customers & dealers,
Please note that InternetNow will be going on a company trip from 30th September 2016, Friday to 3rd October 2016, Monday. Hence please be aware we will be operating with limited staffing on 30th September 2016, Friday.
We will be back to full operations on Tuesday, 4th of October.
If you have an emergency and fail to get our office, you may reach us at: 016-2622321, 016-2626939
We thank you for your continuous support.
Yours sincerely,
Management
InternetNow Teknologi Sdn Bhd